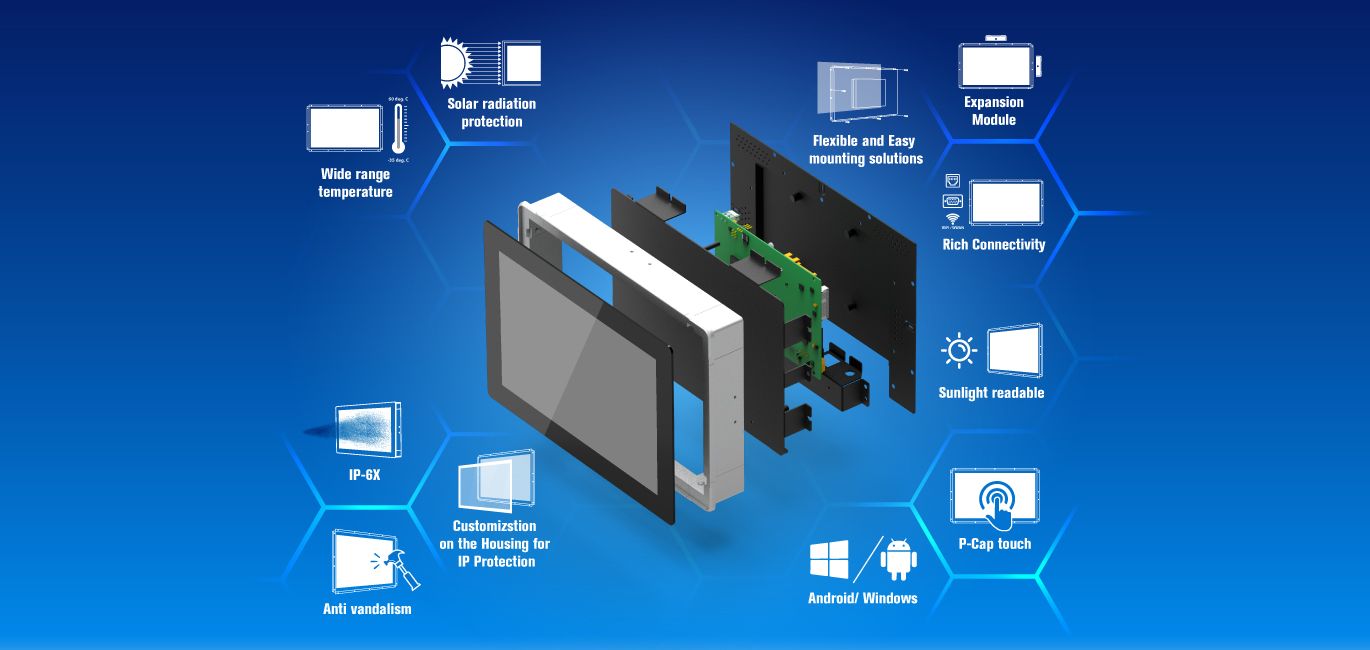 Introduction
Sysgration is devoted to providing value-added, fast-to-market, fully custom service for industrial panel computer solutions.
We bring leading-edge technologies, system architecture know-how, manufacturing, and field experience to provide unique solutions to not only fit your application but also your business model.​
Sysgration provides complete manufacturing services that address assembly issues early in the product development process, with methodologies including Design for Manufacturing (DfM), Test (DfT), Assembly (DfA), Reliability (DfR), and Cost (DfC). It is all started from board-level population and ICT testing, to complete system-level assembly and ATE Testing with shop floor traceability.​

Let's get in touch​
For industrial panel computer Design & Manufacturing Services opportunities that require customization, please contact our sales representatives